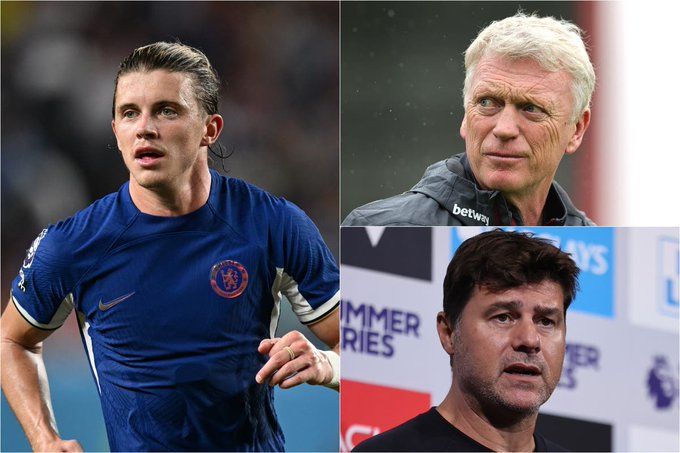 Chelsea have rejected a £40million bid from West Ham for midfielder Conor Gallagher, according to Nizaar Kinsella in today's Evening Standard.
The same report had written earlier in the day that Gallagher was considered surplus to requirements and was up for sale, with West Ham and Tottenham the most likely auction winners.
Chelsea have rejected a £40m bid from West Ham for Conor Gallagher
The midfielder is still seen as surplus to requirements as the Blues eye a midfield shake-up
✍️ @NizaarKinsella
https://t.co/lD97ZnvbSx
— Standard Sport (@standardsport) July 24, 2023
Now it appears the information has been proven correct, with David Moyes' side clearly discovering that £40m is not enough to box the man, who has two years left on his contract.
Kinsella reminds us that a £45m bid for Gallagher was rejected in January, and the Blues are likely to hold out again.
It remains unclear why Chelsea are selling one of their two midfielders with Premier League experience. They don't have a midfielder even with Gallagher in the squad; without him it's hard to see how Mauricio Pochettino has the tools to compete this season.

Source: Chelsea reject £40m offer for player who shouldn't be for sale » Chelsea News