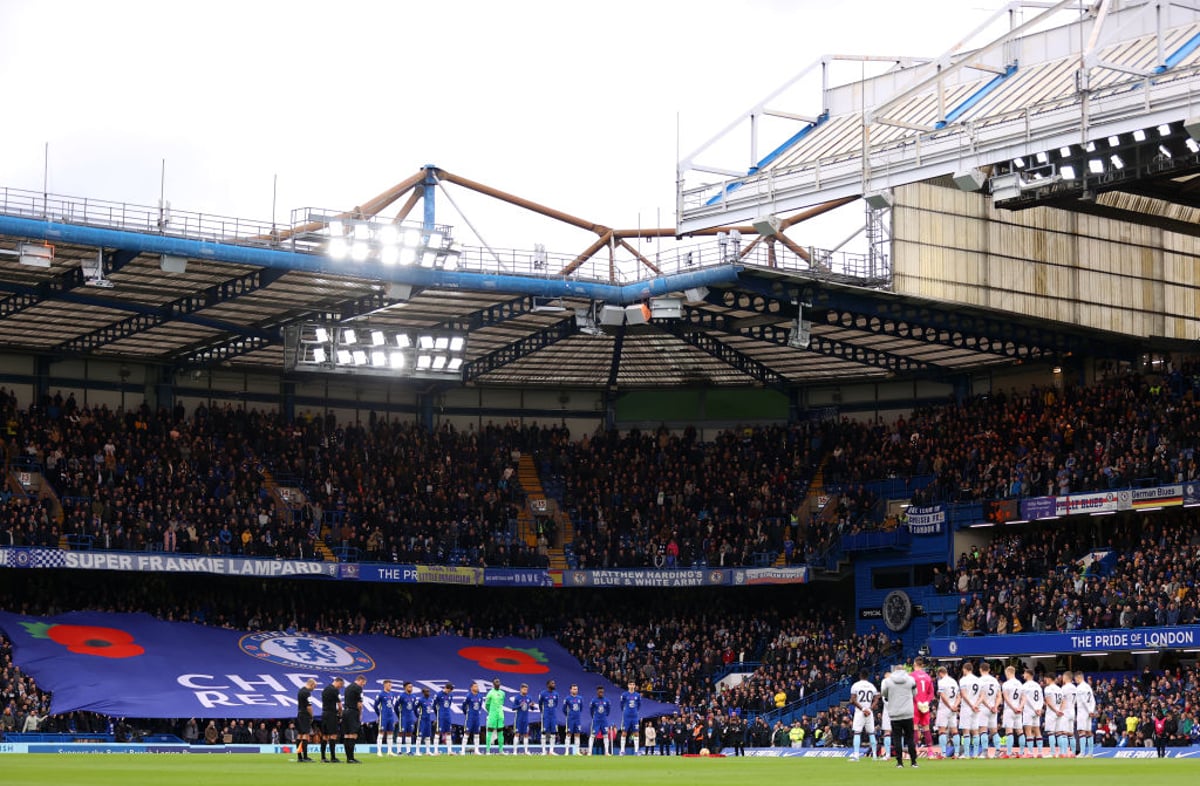 Stamford Bridge has been the home of Chelsea FC since 1905, but the London club could be moving to a new stadium, according to reports.
Chelsea could be leaving Stamford Bridge, which has been their home for 117 years, to a new venue at Earl's Court. However, plans for a hypothetical new stadium have not yet been presented.
Roman Abramovich, the former Chelsea owner, tried to move the Blues to a new location in 2013 but was blocked by Hammersmith and Fulham Council. However, Chelsea chiefs will be looking to try again as the site was bought by independent property developers in 2019.
Also, Chelsea could be forced to change the name of the football club if they move to a new stadium. Chelsea Pitch Owners PLC owns the freehold rights to Stamford Bridge as well as the name 'Chelsea FC'. Among its directors stand out Chelsea legends such as John Terry, Pat Nevin and Marcel Desailly.
If Chelsea fail to get planning permission for a new stadium, they can pursue other options to modernize the football club. Stamford Bridge can currently hold 40,341 seated fans, making it the ninth largest stadium in the Premier League by capacity.
New Chelsea chairman and co-owner Todd Boehly has reportedly appointed Janet Marie Smith to carry out the development of the new ground. Smith is known for overseeing the redevelopment of Atlanta's Olympic Stadium and Boston's Fenway Park.
What has been said about the possible move?
An unconfirmed source speaking to the Mail on Sunday said a move away from Stamford Bridge was "not on the cards". However, they have also said that "it is not impossible" and that "things can change".
Earl's Court Development Company wrote on Twitter: "@ChelseaFC has been considering its stadium development options for many years. @earlscourtdevco is working on a plan for the Earls Court site which provides housing, jobs, culture and open spaces with a masterplan application in the afternoon. 2023. Our plans *do* not include a sports stadium."
According to Football.London, Jonathan Goldstein, one of the new co-owners of the Blues, said: "The thing that people need to be aware of is that there is no existing planning permission for the site. There was planning permission, but it has lapsed , so we have to start again. We are at the beginning of this process and there are obviously two alternatives.
Read more
"You either redevelop the existing stadium or you tear it down and build a new one on the site. We are very tight at Stamford Bridge, the owners of the Chelsea grounds are part of that process and we are going through our own education process, then we will consult the fans and local authorities.
"Hopefully over the next 12 to 18 months you can invite me back and I can tell you how we want to take it forward. We are really focused on understanding the locality and understanding what we have at Stamford Bridge and maximizing the opportunity and the excitement for the fans."
What will happen if Chelsea fail to secure a move away from Stamford Bridge?
Alternatively, if a move away from Stamford Bridge is not secured, Chelsea may look to plan a massive remodel of their home. Goldstein said in October, "We're looking very hard at redevelopment. The planning process is something we're going to start in the course of next year.
"We hope that the central government will step up and see this as an engine of growth. The only problem, of course, is the management of interest rates because it makes it much more expensive to develop."

Source: Chelsea Stamford Bridge plans: Stadium block, 'beginning process'