When Matt Jones tore his cruciate ligament twice before the age of 20, any hopes of a career as an elite sportsman went out the window.
Luckily for him, the silver lining was right before his eyes. The industry was not cut off to him forever.
"During the second period of recovery, I started reading about nutrition because I was being treated by physiotherapists, strength and conditioning coaches and even had discussions with psychologists, but no-one ever told me what to eat," he explains to Sky Sports.
"I then found myself gaining weight quite rapidly as I was going from an incredibly high energy expenditure to an incredibly low energy expenditure while being on crutches.
"I became fascinated by the impact of nutrition on health, performance, recovery and injury as well. In those days – around 15 years ago – sports nutrition wasn't really a thing, so I went on to do an undergraduate in sports science, which was fairly broad and generic, and then went on to do a masters in nutrition science, because that sports science degree really hammered home that sports nutrition was the thing I was interested in."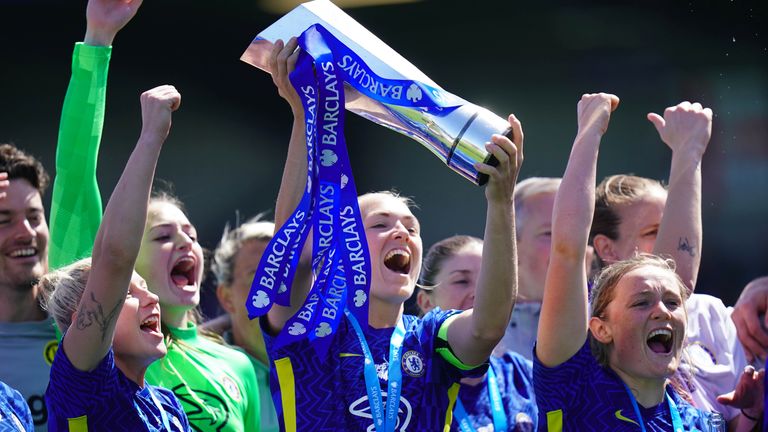 As he has built a reputation for himself over the past decade, Jones has worked in Brazil, the UAE, Saudi Arabia and the USA, but, since the summer of 2019, he has been balancing his role as West Ham's first team sports nutritionist with a similar consultancy role with Chelsea Women.
In each of the three seasons since, Emma Hayes' Blues have lifted the Women's Super League title, so it goes without saying that work so far has gone a significant way to aiding that success.