Tottenham Hotspur icon Robbie Keane recalls the reason for the iconic cartwheel celebration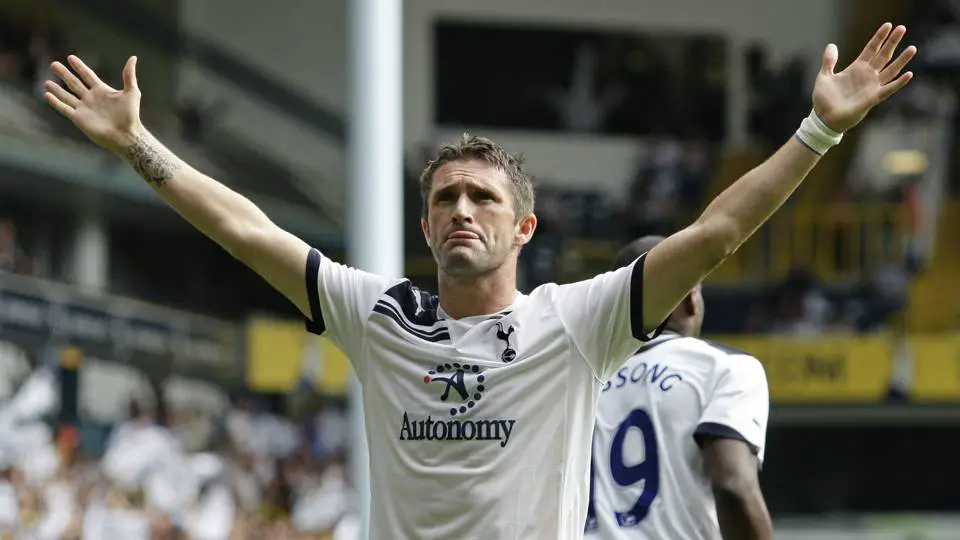 Robbie Keane scored 121 goals for Tottenham
Robbie Keane played for many clubs during his playing days, including Liverpool, Tottenham Hotspur, Inter Milan and Leeds United.
But it was at Spurs that he became a household name. He scored 122 goals and provided 32 assists in 306 competitive appearances for the club in his two spells in the N17s.
The 42-year-old retired from football in 2018. Among other things, he is currently the Betway ambassador. The Republic of Ireland legend recently sat down with football betting site Betway and conducted a fun interview where he was asked to caption a series of photos from his playing days.
One of the earliest images showed him doing a cartwheel in a Tottenham Hotspur number 22 shirt. It was his signature celebration throughout his career and almost 25 years since he was promoted to the senior team of Wolves in 1997, has given the reason why he did it so often.
He captioned the photo:
"The wheel of the cart. Well, I used to, I was pretty flexible as a kid. I'm used to always playing in the street. I scored a goal and we used to play jumpers down and I scored a goal, I was just messing around and I did a cartwheel and one of my friends John said to me, "if you ever do that as a soccer player, this". it should be your celebration."
It has become one of the most iconic celebrations of our time and one that is largely exclusive to Robbie Keane. He was in the Tottenham Hotspur team that won the 2008 EFL Cup, the last trophy we have won to date.
He was then shown a picture of himself celebrating the win some 14 1/2 years ago with his teammates. Keane captioned it:
"Carling Cup, for Tottenham. You play football to win, so we celebrated about three days later. We went back to the Grove Hotel, all the families, and had a party there. I remember having a dance with Ramos , the trainer's son, which I won, just to let you know."
It was Keane's first and last trophy in English football. He won the MLS Cup three times with LA Galaxy, however, later in his career.

Source: Former Tottenham Hotspur star Robbie Keane recalls some of the most iconic moments of his playing career at Spurs