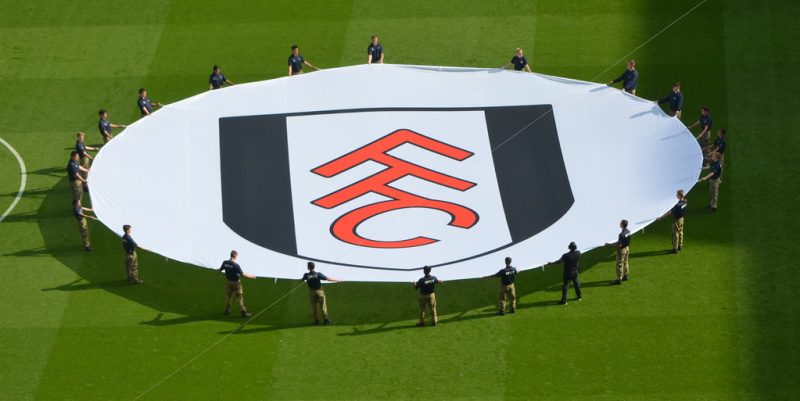 Earlier in October, the Fulham FC Foundation recognized a major milestone of 20 years of building better lives through sport.
Over the past 20 years, the foundation has provided soccer and sports programs to the community, engaging more than 120,000 youth and adults in the process.
The match against Newcastle United at Craven Cottage on 1 October marked the launch of the Fulham FC Foundation's 20th year appeal to raise £20,000 to support the vision of creating a thriving community and healthy and inclusive by supporting programs such as DisAbilty, Refugee, Mental Health Activities and Women and Girls.
In total, Fulham FC Foundation raised over £15,000 on this special occasion, 75% of their overall target which was a massive success.
Fulham FC Foundation chief executive Mike McSweeney said: "We are very aware that we are in a cost of living crisis and we didn't want to stand up in front of people and ask for money.
"We launched several initiatives that would allow us to do things slightly differently.
"A couple of examples include from every t-shirt sale that day in the retail store we took £20, so in effect it was giving us money directly.
"We also auctioned off the players' shirts from that match day and that raised good money and the initiatives and other little things helped us get £15,000."
Fans were able to donate to the Fulham FC Foundation across the ground to support the aforementioned projects, while various fundraising activities took place in online and hospitality spaces throughout the day.
Throughout the day of the match, the foundation focused on promoting four of its projects, namely Refugee Kicks, Bursary, Mental Wellbeing and Women & Girls Football, with over 20 Craven Cottage staff supported by a range of volunteers from various Fulham FC Foundation. activities.
There are many things the foundation would like to do in the future and McSweeney added: "Part of this campaign is about raising funds because we are a charity, but it's also about raising awareness of the work we do.
"In the last two years we have put in place a bursary scheme to make sure there are no barriers or costs to enable people to take part in the activities we offer."
"Whether it's boots, gear or travel, people can get what they need.
"With the launch of this program, more people will have access to the activities we offer.
"We want to set up and do more things and to do that we need the funds."
If you would like to find out more about the Fulham FC Foundation or donate to the cause, click here.
The Fulham FC Foundation is the official charity of Fulham FC.
For more sports news click here.
Featured image credit: https://creativecommons.org/licenses/by-nc-nd/2.0/

Source: Fulham FC Foundation:20 year anniversary a huge success