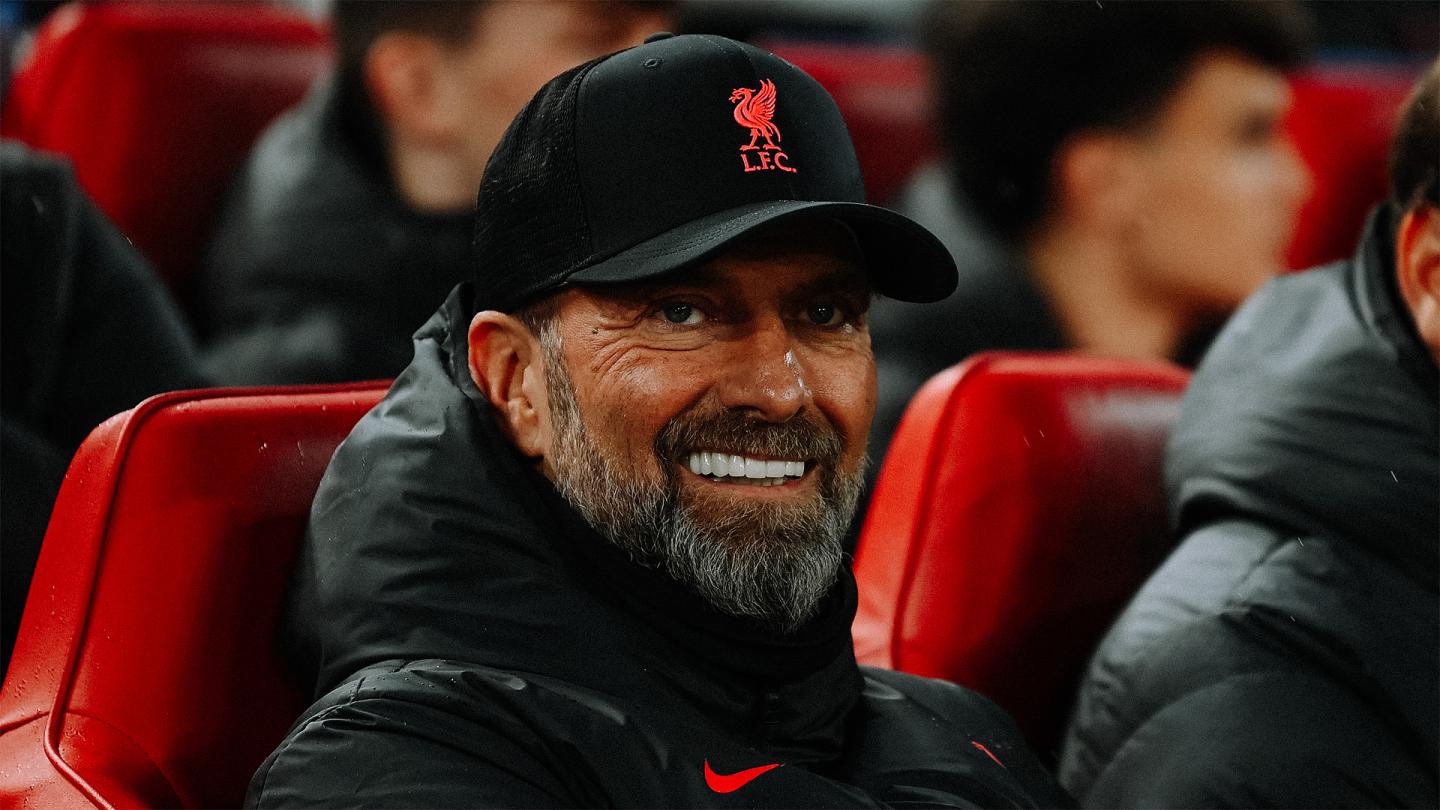 I do not know. It seemed to be fine now, but we'll probably have to do more checks.
On what wins over Manchester City and Napoli say about the quality of the Reds…
We don't doubt the quality, I don't think anyone doubts the quality. But that's also part of the problem: we don't show consistency. That's why I mentioned the second goal against Leeds as an example of our situation. It's a situation where you have to defend with everything you've got, but we're chasing the game, even when it's around our 18-yard box. And you can see that nobody wants to make a service for Leeds and they can let time pass, and nobody protects the box almost because everybody thinks: "We've got three players out there, we're going to win the ball." That's kind of the situation we're in, so we have to take a step back and tonight we did.
really be [that] when we defend, we defend with everything we have, what we did tonight. We were very compact, very close in the challenges and then in the challenges we showed the determination that we need to show. We are Liverpool, a first class team. Nobody forgot what we did last year, the boys didn't forget it, but it's not important now. I know people can get tired when I say this, but we really have to fight and at this moment football also has a good chance to come back, real football that we can play. But tonight we showed everything. We showed very, very, very good pieces of football, and the defensive stuff was at a high level.
Napoli are a real force at the moment, really, so it could have been very difficult for us tonight, but the lads played a very good game and that's why it wasn't. So again, consistency, stability is what we need to achieve. We'll draw the right conclusions from this game tonight, even when the next one is a completely different game for different reasons. We will take the good things from this game and then start the next fight against Tottenham.
On whether he regretted the night…
I don't regret anything tonight, that we didn't go for the third and fourth goals. It is not the case. We had the worst possible start in this group with a very bad game against Napoli; maybe we helped Napoli a little with our performance [so] they got all the confidence they needed and are now showing themselves in the league in Italy. It's the third time we have the last game against Napoli in the group stage, if I'm right. Usually our situation was different, we needed a point or we had to win or whatever. Both times it went well for us and tonight too, but Napoli deserve first place in the group. No regrets.

Source: Liverpool FC — Jürgen Klopp on Napoli win, formations, Milner injury and more