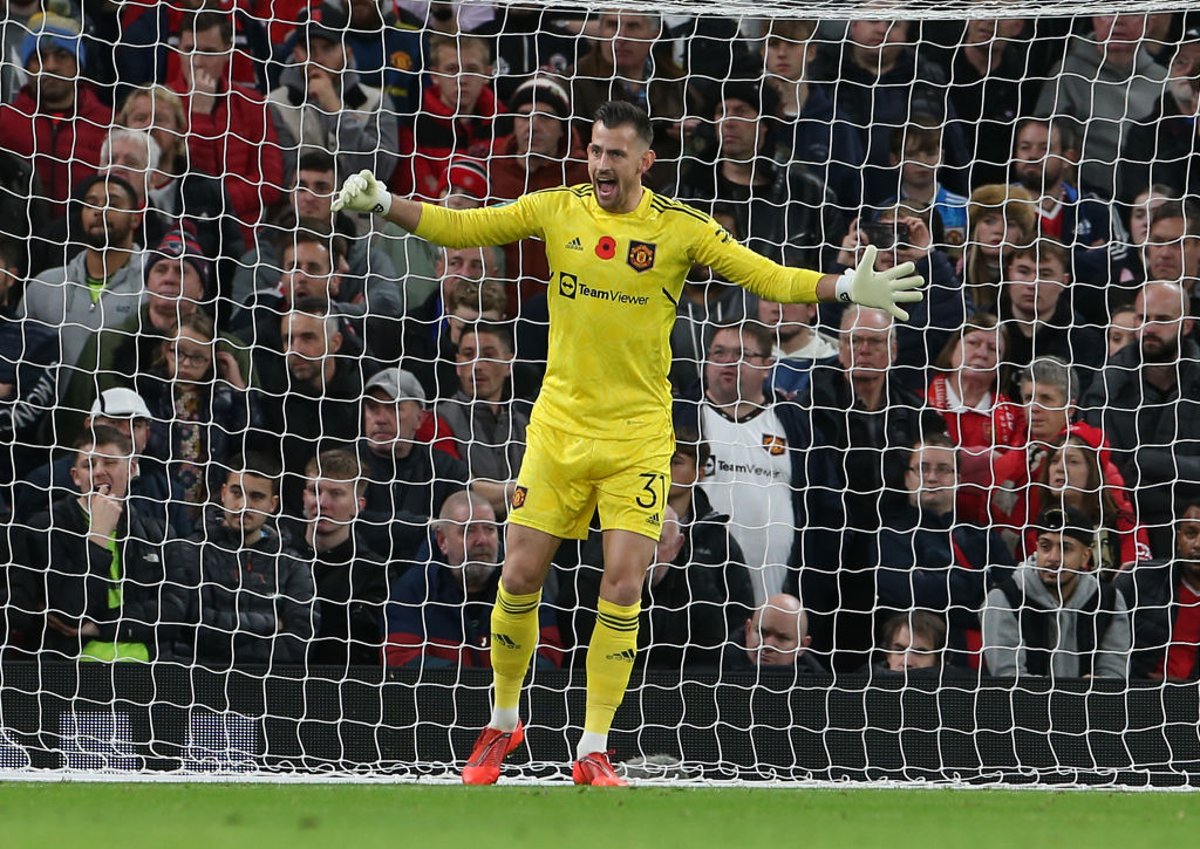 Martin Dubravka had multiple offers to leave Newcastle United in the summer.
Martin Dubravka has revealed he had offers to play abroad and for other teams in England before joining Manchester United on loan.
The Slovakian asked to leave Newcastle United in the summer following the arrival of Nick Pope and the request was reluctantly accepted by head coach Eddie Howe.
Dubravka decided to become David de Gea's back-up goalkeeper at Old Trafford, despite concrete interest from elsewhere.
"I also had a couple of offers from overseas, and here in England as well, which I considered," the 33-year-old told MUFCTV. But obviously when I got the chance to join Manchester United, it was quite simple for me.
"I wanted to join and I want to be part of the process and this club. So now I'm here. We are very professional, we take it very seriously and we are trying to be ready to perform on the pitch.
Newcastle United goalkeeper Martin Dubravka is currently in (Photo by Matthew Peters/Manchester United via Getty Images)
"I'm trying to help David (De Gea) feel ready, but at the same time create a really good atmosphere so he feels he has support when he needs it.
"Even if you say so, the group of goalkeepers is very tight. We work together almost every morning, more than with the players, so we have to stay together and have a good relationship together."
Dubravka waited three months before making his first appearance for Erik ten Hag's side, which ended with a 4-2 win over Aston Villa in the third round of the Carabao Cup.
"I came here to enjoy this game because you don't often get a chance to play," Dubravka said. "Obviously, I've come here to challenge, but I'm enjoying every minute.
"I've played against Man United so many times here (at Old Trafford) but now I'm representing this club. I'm enjoying every moment because it's not that often.
"I like working with him (de Gea). He's a great guy. I came here to push and challenge, of course, but I respect David as a person. I'm glad I've created a good mood on the training ground with Tom (Heaton) and the other lads. I enjoy every minute with them. It's good to be here."
Dubravka is under contract at Newcastle until 2025, although Man United have the option to sign Dubravka permanently at the end of the campaign.

Source: Newcastle United player reveals transfer offers 'from abroad and in England'