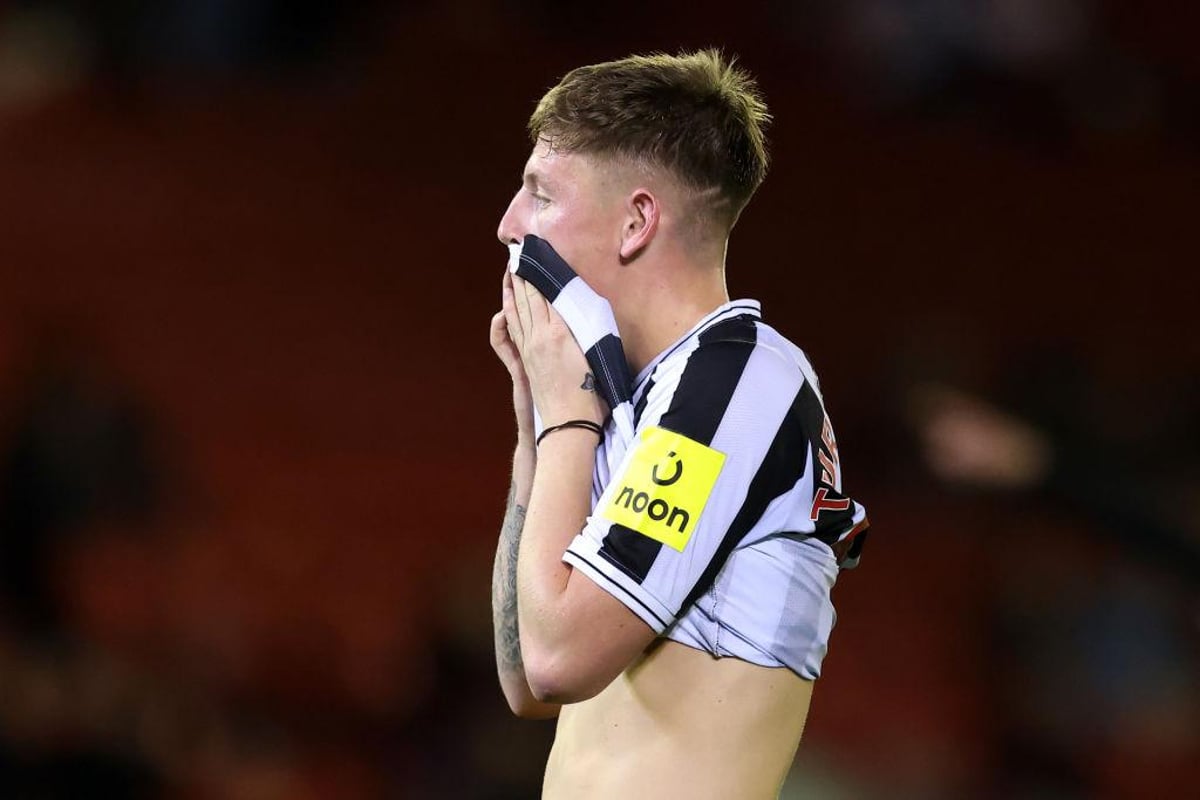 The Young Magpies lost the final of the county cup competition to Blyth Spartans in May, but this time they suffered an early quarter-final exit when they were knocked out by Northern League Division One opposition.
Goals from Lewis Orrel and Andrei Ardelean put the hosts 2-0 up at half-time before Newcastle's Michael Ndiweni pulled one back in the second half. The 18-year-old found the net after good work from Amadou Diallo.
Newcastle United U21's Jay Turner-Cooke (Photo by George Wood/Getty Images)
Read more
The astonishing wealth of the owners of Man United and Liverpool compared to Newcastle after…
United continued to press for an equaliser, but The Bay countered in the dying moments when Malcolm Morien's shot came off the post to make it 3-1, which is how the game ended.
A crowd of 629 watched the game at Hillheads Park as the home side progressed to the final four. Newcastle are the most successful club in the history of the competition with 39 wins in total, but have won just one title (2018) since 2014. NUFC Under-21 XI: M.Thompson; Stewart (White 71), Bondswell, J.Miley, Wiggett, Carlyon, Ndiweni, Diallo, Ferguson (Stephenson 55), Scott, Crossley (Turner-Cooke 55). Subs not used: Brown, Barclay.Whitley Bay XI: Nash, Irons, Day, Richardson (Lister 90+3), Hall, Lowery, Neary (Groves-Forbes 69), Orrell (Hutchinson 78), Ardelean (Morien 76), Brewis (Patterson 78), Gilchrist.Subs: all used

Source: Newcastle United suffer cup shock as former West Ham United man stars