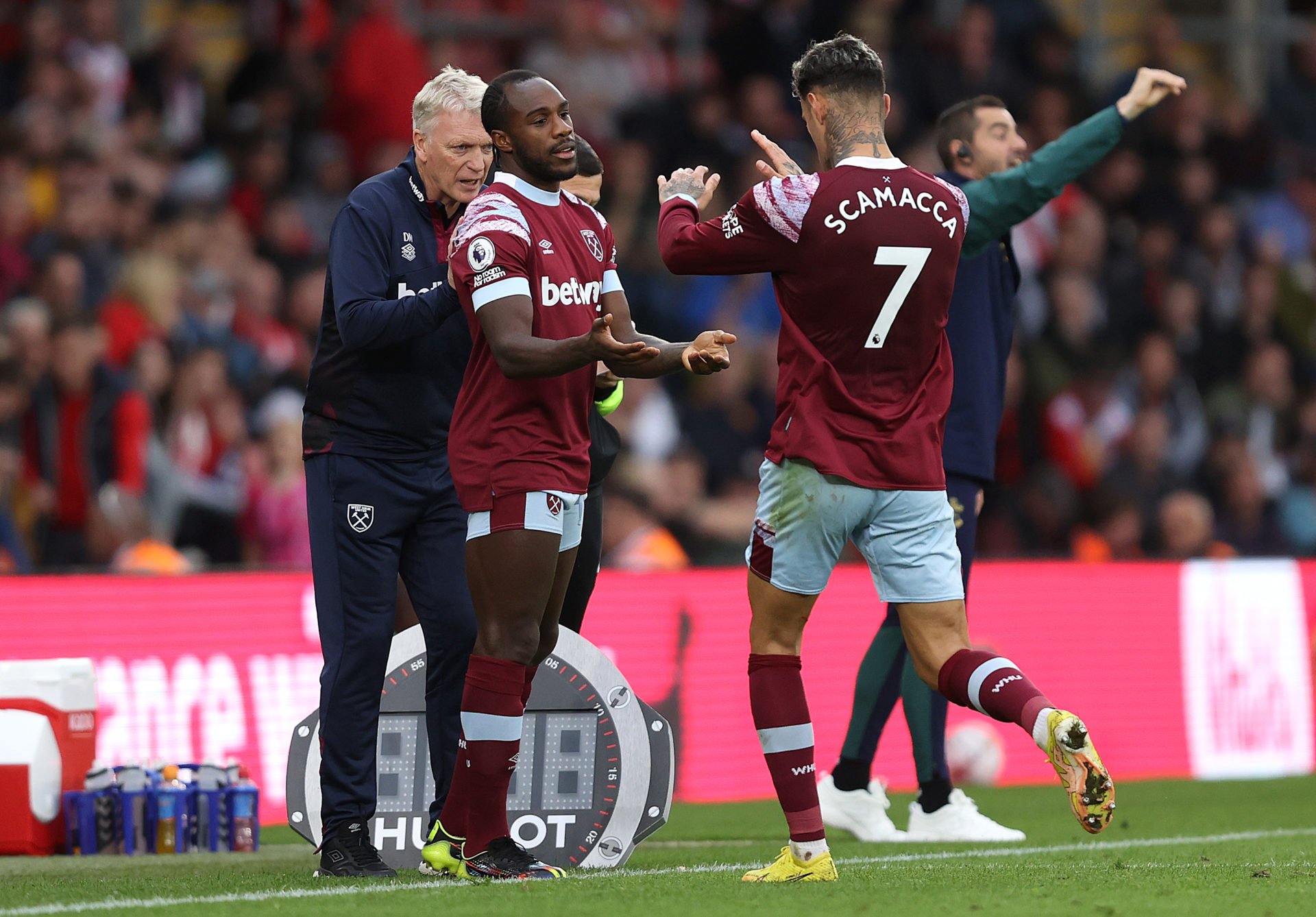 "Ruthless" David Moyes wants the West Ham trio out in a complete attacking overhaul built around target Armando Broja.
Anyone who watched West Ham for most of last season will remember how badly the team struggled to score goals.
Well, it looks like David Moyes has big plans to do something about it.
There have been no such struggles during West Ham's pre-season games so far.
Three games against Boreham Wood, Perth Glory and Tottenham Hotspur have produced 13 goals for the Hammers.
While that's encouraging, it's only pre-season.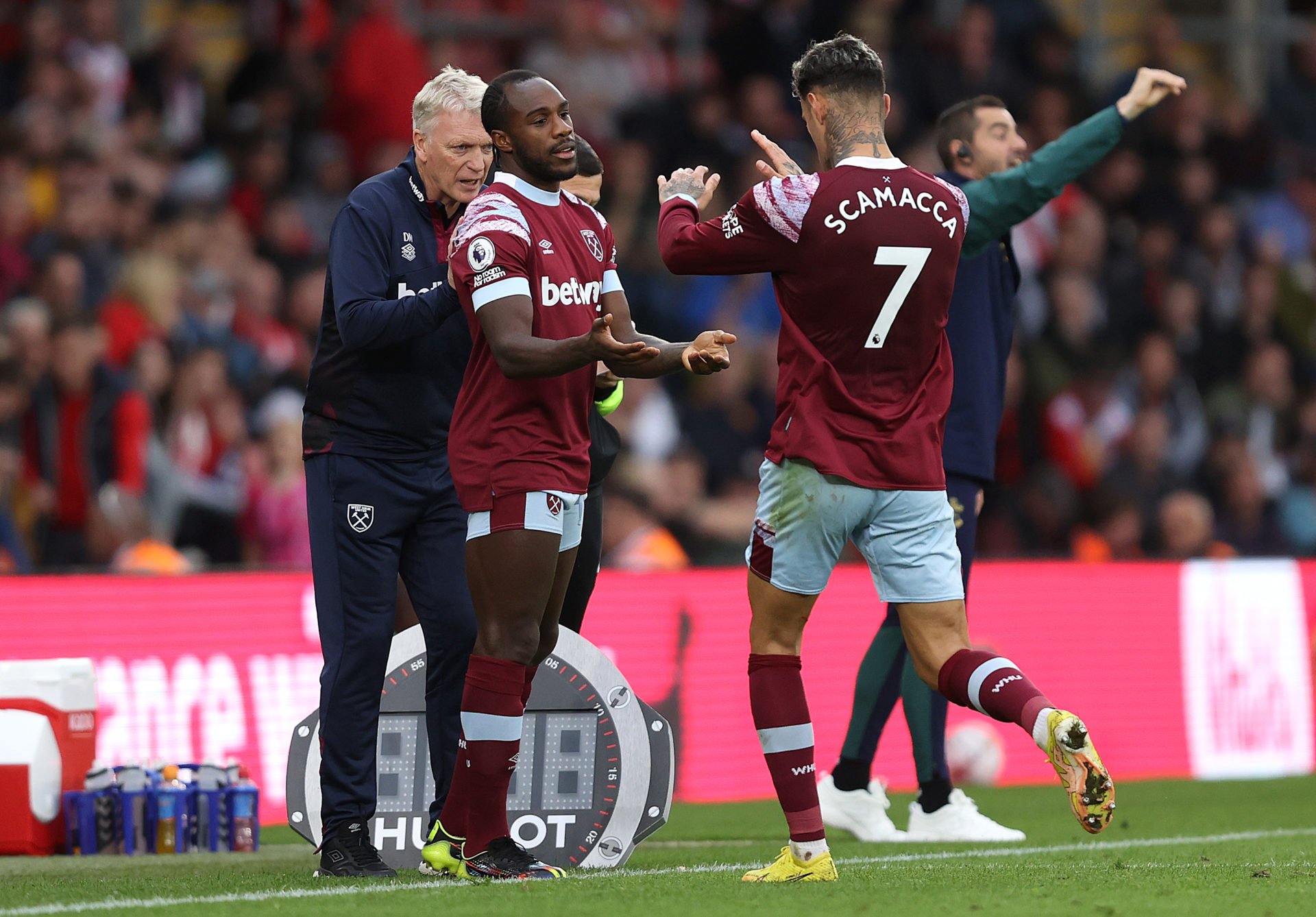 Photo by Julian Finney/Getty Images
And according to The Times, Moyes has a very clear idea of ​​what he wants to do in the strike department during the summer transfer window.
The futures of Michail Antonio, Gianluca Scamacca and Danny Ings look uncertain as West Ham have been linked with a host of strikers.
Rightly so it seems.
Because The Times reports Moyes "ruthlessly" wants the West Ham trio out in a complete attacking overhaul built around target Armando Broja.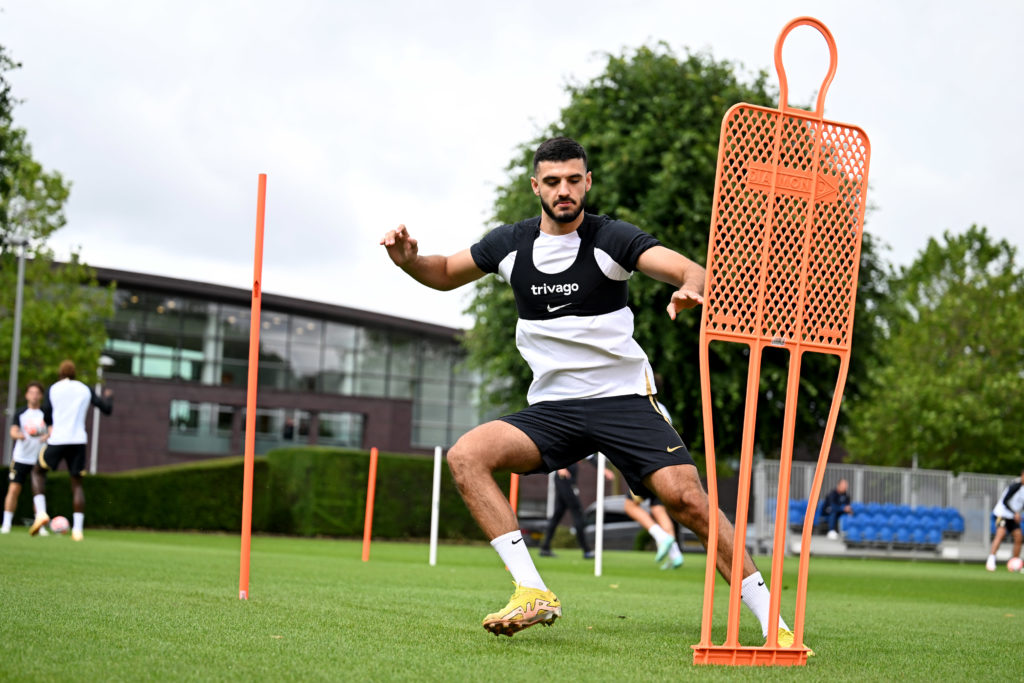 Photo by Darren Walsh/Chelsea FC via Getty Images
The report says Moyes is unhappy with his three forward options. As a result, the Scot is looking for a younger, more consistent striker, which has led him back to last summer's target, Broja.
The Times claims Antonio will "be allowed to leave" amid talk of a move to Saudi Arabia.
It is claimed that West Ham could also offload Scamacca, who scored a fine winner against Spurs, and the aging Ings, who also scored in the game.
Ings has been linked with a return to Southampton, while Scamacca has been linked with a third of Serie A clubs, including Roma.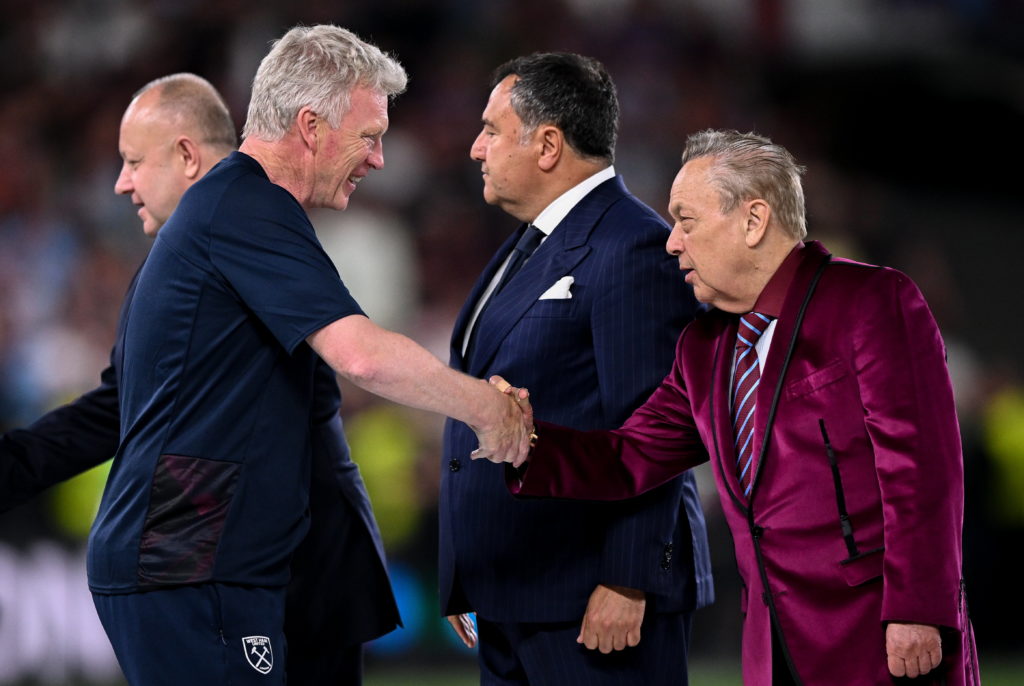 Photo by Ramsey Cardy – Sportsfile/UEFA via Getty Images
The report claims that all three are unlikely to leave, especially with the Hammers in the Europa League again.
But "change is afoot" and West Ham are serious about Broja becoming their new starter after he was left out of Chelsea's US tour.
West Ham's pursuit of Broja was one of the window sagas of last summer. But the Slough-born Albanian stayed with Chelsea only to suffer an ACL injury that kept him out for most of the season.
The Blues have since signed forwards Christopher Nkunku and Nicolas Jackson.
READ ALSO
Moyes says a West Ham player sometimes seriously frustrates him.
He explained the prolonged absence of West Ham star Paqueta.
Deep concerns very clear for West Ham and Spurs after the 'procession'.
Related topics

Source: Report: 'Ruthless' David Moyes wants West Ham trio out in attacking overhaul built around target Armando Broja