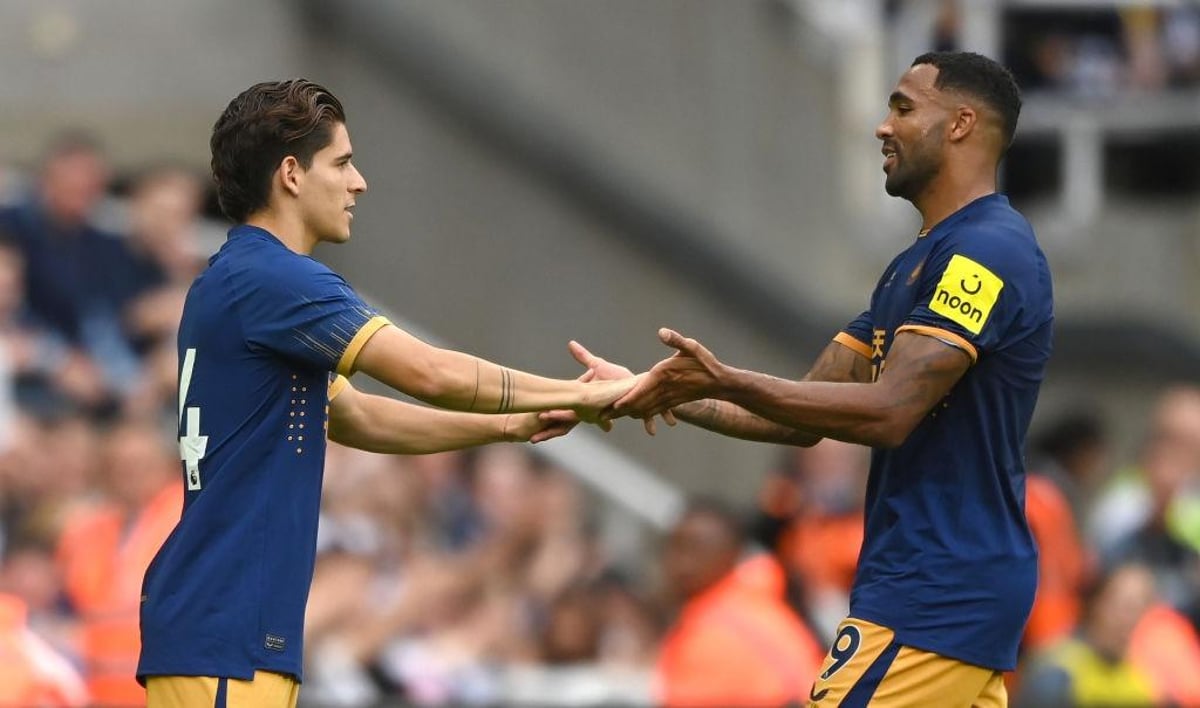 The departure of a January already seems confirmed.
Santiago Munoz's time at Newcastle United is said to be over after reports in Mexico suggested a decision on his future was "signed, sealed and delivered".
The Mexico Under-23 international had high hopes of making an impact in the Premier League when he joined the Magpies on an 18-month loan deal in the summer of 2021 amid comparisons to the same journey as Santiago Munez in the movie 'Goal!' . However, Munoz's time on Tyneside has been a little different to what was portrayed in fiction after he struggled to make a major impact in the Magpies' second string.
After making his debut in a 4-3 win against Norwich City Under-21s last February, Munoz scored his first goal for the Magpies against West Brom just weeks later. The first senior appearance came as a substitute in a pre-season win against Athletic Bilbao, but opportunities during the current campaign have been limited to just four appearances and the Mexican now looks likely to leave when his loan ends in next month
Journalist Kery took to Twitter to update Muñoz's situation, saying: "Unfortunately signed, sealed and delivered. Santiago Muñoz will not continue with Newcastle United. Fentanés has already confirmed that he is returning to Mexico and it is time to define his future, already which also does not have a safe place with Santos".
Read more
The update comes days after Santos Laguna technical director Eduardo Fentanes claimed the striker would "end his link" with the Magpies.
He told Mexican channel El Siglo de Torreon: "Santi's is an issue that ends his link (with Newcastle) in December. He has different paths he can take, in the end he is a player I know well, from the whole process We will have to see what happens, but the reality is that it is not at all clear what can happen to him.
"We have the advantage of knowing him already and we will have to wait for it to happen when his bond ends, which is until December. There he still has a commitment, until it is resolved we will not have clarity about what can happen to him, what he is also thinking; that it would always be important to know what he is thinking, what he is thinking for his career, it is a possibility that is there, but there is nothing more definite".

Source: 'Signed, sealed and delivered' – Newcastle United make decision on striker