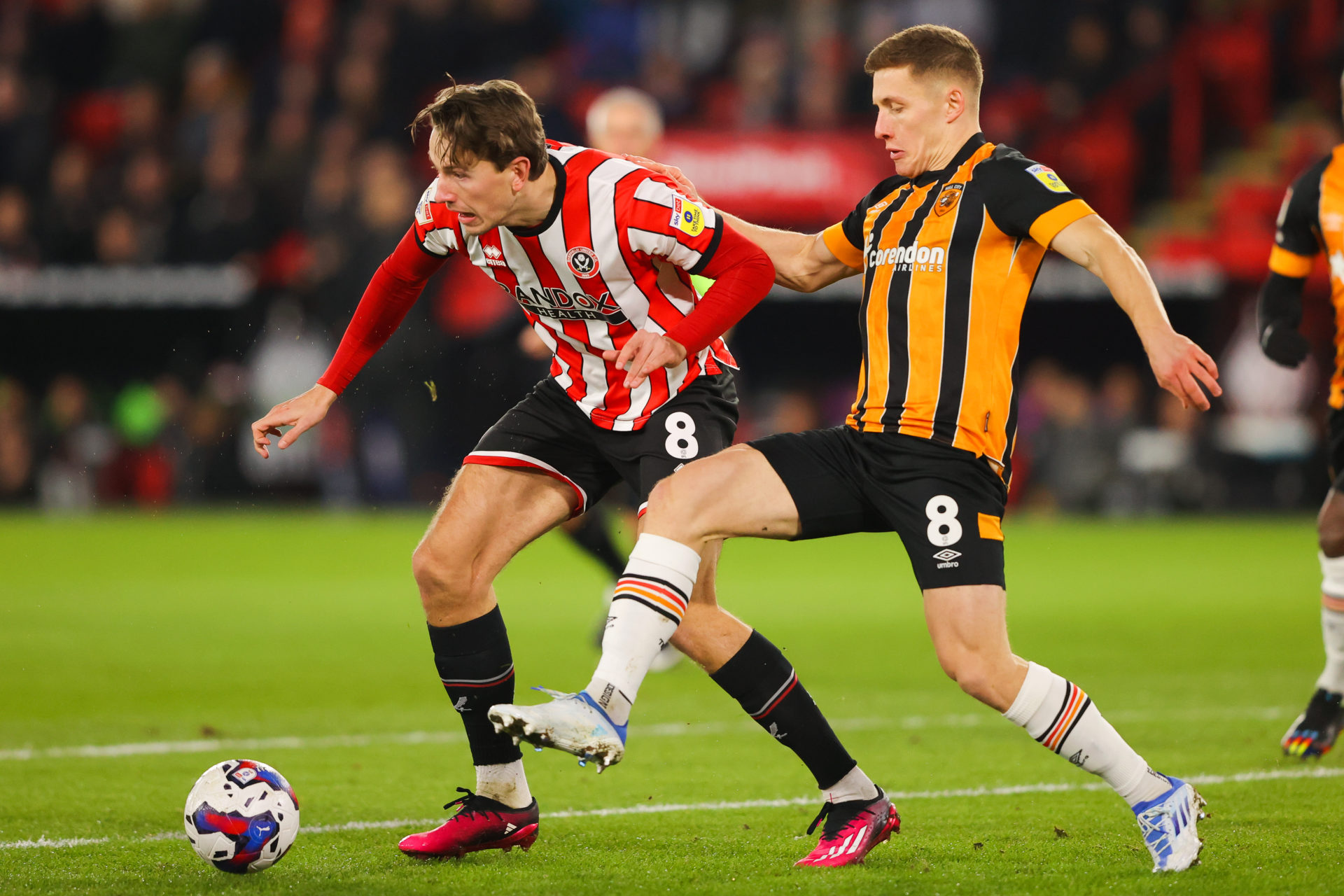 Sheffield United fans and Paul Heckingbottom got what they wanted on deadline day as both Sander Berge and Iliman Ndiaye stayed at the club.
Despite several reports claiming that Berge was indeed a deal for Fulham at one point, United owner Prince Abdullah appeared to pull the plug on him during the day. From there, it is suggested that he kept quiet and refused further offers.
Of course, it was just what United needed and wanted. Interest in Berge from Newcastle and Fulham had threatened to derail promotion, while Everton attempted to sign Iliman Ndiaye.
Photo by Dave Howarth – CameraSport via Getty Images
Interestingly, however, there was another club interested in Berge. And that club was West Ham United.
7 footballers who ALWAYS followed the money
According to Norwegian channel TV2, West Ham considered making a late move for Berge. It came after Fulham had lined up a 4.5-year deal for Berge, although personal terms were never agreed.
In the end, the Hammers decided not to move on Berge. David Moyes seems content with the midfield options currently at his disposal.
There is only one thing on United's mind now and that is promotion. If that goes through, there's every chance Berge and Ndiaye will even sign new contracts.
These two are the two Paul Heckingbottom can build his team around in the summer. Along with the likes of Egan, Ahmedhodzic and Oliver Norwood, the duo will form the backbone of the Blades XI.
Anything short of winning promotion now would be a disaster. Fair play to both Ndiaye and Berge, who didn't make a big mess to leave. Likewise, you have to tip your hat to the owners, who could have easily sold.
Now it's time to put it all behind us as a club. If Berge and Ndiaye stay fit, that promotion spot should be more or less sealed.
SHEFFIELD, ENGLAND – AUGUST 20: Sander Berge of Sheffield United during the Sky Bet Championship match between Sheffield United and Blackburn Rovers at Bramall Lane on August 20, 2022 in Sheffield, United Kingdom. (Photo by Mick Walker – CameraSport via Getty Images)
Do you have something to tell us about this article?
Lee has been writing about all things football since 2015 and currently works as Editorial Director of SheffieldUnited.News and freelance writer for The Boot Room. He has been working at GRV Media since January 2020 and previously worked for Football League World at Snack Media. Lee is a Sheffield United expert. He is very interested in the tactical side of the game and brings up points of discussion that go against the grain. He has a deep memory bank of soccer stickers from the 90s, knows the 1998 World Cup inside out and can't get enough of losing in the playoffs.
Sheffield United Transfer News: Fulham and Newcastle pull out of Sander Berge chase


Source: West Ham interest in Sander Berge on deadline day emerges