West Ham Women defender Hawa Cissoko has spoken about her experiences fasting during Ramadan as a professional player and praised the club for its inclusion strategy.
Cissoko joined West Ham Women in 2020 and the 25-year-old is one of many Muslims in elite football who are playing during Ramadan. She spoke about her personal experiences of the ninth month of the Islamic calendar.
"It means a lot of things, because it's like a new year starting, because we know that we have to use this month to try to be the best human as we can. So, it's like the beginning of something," she told Sky Sports News.
"And at the end of Ramadan, the best thing is to try to keep some knowledge, some behaviour, a lot of things and try to keep this for the next Ramadan coming."Ramadan has already started and is expected to last until Sunday May 1. During this period Muslims are expected to fast between sunrise to sunset for roughly a month. The holy month involves regular daily prayers, acts of charity and self-reflection.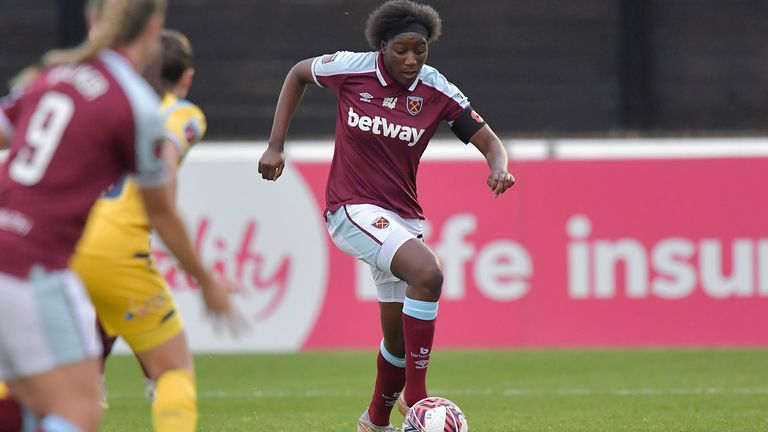 When asked about what the most challenging aspects are, she said: "Even when it's not Ramadan time, I wake up every day in the morning to pray, so it's changed nothing about my routine.
"I eat a lot. I love food. I can have my lunch and 30 minutes later, I want to eat again. So, I think this is the hardest thing. When you're in your head, you're fasting, and you know why you're fasting it's completely different."
talkSPORT's Jason Cundy reacts to Chelsea's extra-time exit as Real Madrid knock them OUT of #UCL! 👀
Laura Woods & Ally McCoist are full of praise for Real Madrid stars Karim Benzema and Luka Modric! 🔥