The Italian women's Serie A will become a professional league from next season, Italy's football federation (FIGC) has confirmed.
FIGC took control of Italy's top women's division in 2018/19 with reform to go professional having started almost two years ago.
The announcement means it will be the first time women's football has been made professional in Italy since the FIGC was founded in 1898.
FIGC president Gabriele Gravina said: "This is an important day. Finally there are rules governing the activity and practice of professionalism in women's football.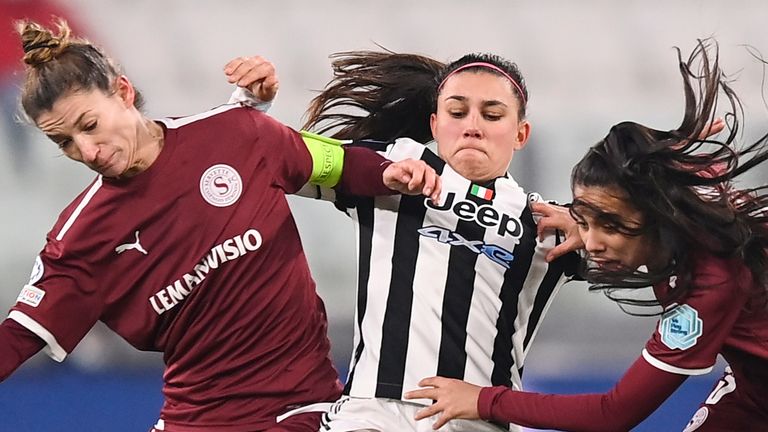 "Today we are the first federation in Italy to initiate and implement this important path."
Lega Serie A president Lorenzo Casini: "It is excellent news. I am very happy. I was very surprised to read about Serie A resistance on this – it is the opposite.
"I hope that Lega Serie A will soon have two divisions – male and female – so as to be able to further enhance a rapidly growing movement."
Should Man City have scored more against Real Madrid? 🤔⚽ talkSPORT callers have their say!
Freddy Hall dead at 37: Tributes pour in as former Northampton and Limerick keeper passes away in car crash