FIFA's lead advisor Jill Ellis admits staging a World Cup every two years is being considered in the women's game but insists no decisions will be made simply to mirror men's football.
The former USA head coach has been tasked with formulating plans to modernise and develop the sport, with the organisation's biggest competition one of the main focus points.
"It's important to say, for the women, we look at our own trajectory," Ellis told Sky Sports.
"There's a lot of dialogue about the men's future but for us it's about what makes sense for us. Nothing has been decided.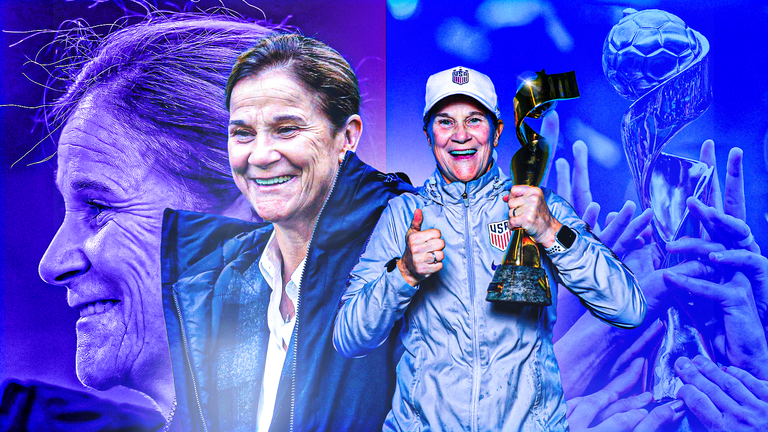 "Having been on the sidelines for 30 years I get that the World Cup is a massive lever for our sport. It projects our sport, it inspires others to play it so the frequency is certainly something we will look at.
"We want a synergy with the men's calendar but we're at a different point in our sport. I do believe our sport is the No.1 sport for women in the world but we don't have the same exposure so we can't look at is 'what's best for all', we have to look at it as 'what's best for us'."
There have been widespread concerns from senior figures in the British game this week about whether adding another major tournament to the calendar would impact player welfare.
"MARTIAL IS NOT A MAN UTD PLAYER!" Man Utd fan Nessy wants the French forward to leave the club!
"OLE HAS NO PLAN B!" 👎 Man Utd fan Chris was disappointed with Solskjaer's team selection!